FOR IMMEDIATE RELEASE
MONTREAL, QC, June 30, 2021 (Press Release) – Numera today released the latest update of its Global Industrial Tracker, which points to growth normalizing into the second half.
Global industrial production should continue to benefit from unusually strong business investment, driven by low borrowing costs and further declines in economic uncertainty. Moreover, unlike manufacturing activity, falling public health risks should help boost mining activity and crude oil production.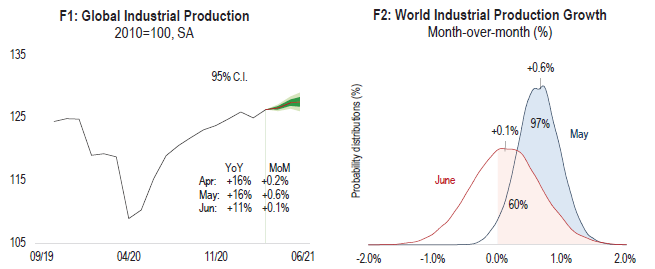 For more information please contact Chris Cook at ccook@numeraanalytics.com.