FOR IMMEDIATE RELEASE
MONTREAL, QC, June 29, 2021 (Press Release) – Numera today released the latest update of its Global Manufacturing Tracker, which reveals manufacturing output continued to expand into the second quarter.
Global manufacturing activity grew 3.5% annualized in H1, well above its long-term trend but not enough to satisfy booming demand for both consumer and investment goods. Capacity constraints have caused a run-up in global producer prices, up 14% annualized in April. Rising mobility should cause expenditure patterns to normalize over the next 12M, thereby reducing pressure on global supply chains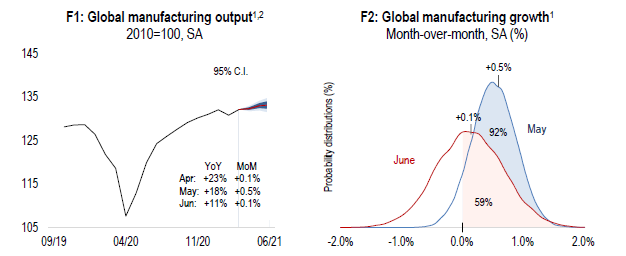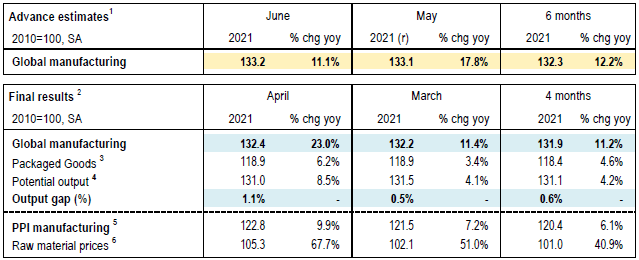 For more information please contact Chris Cook at ccook@numeraanalytics.com.