FOR IMMEDIATE RELEASE
MONTREAL, QC, December 18, 2020 (Press Release) – Numera's advance estimates for global manufacturing reconfirm growth is coming to a standstill. While prospects of mass vaccinations have improved the economic outlook for 2021, public health risks remain elevated in much of the Northern hemisphere. Our revised estimate for November reveals growth in factory output of 0.7% MoM (+0.8% YoY), considerably weaker than the 1.2% average pace of growth recorded over the three previous months. Output growth will likely weaken further in December as most developed economies maintain lockdown measures.
Meanwhile, final figures indicate global manufacturing expanded 1.2% MoM (+0.5% YoY) in October, 0.5 points higher than last month's advance estimate. While factories continue to operate below potential, the output gap has shrunk considerably to -1.3%. Alongisde a bullish commodity outlook, stronger operating conditions increase the likelihood that global PPI inflation accelerates in 2021. As discussed in our latest Global Macro Perspectives, there is nearly an 80% chance that PPI inflation will exceed its October level (+0.3%) by late 2021.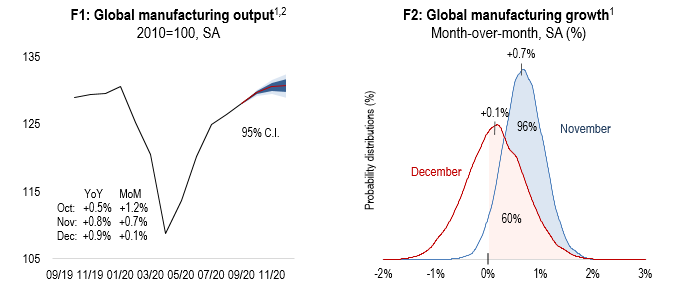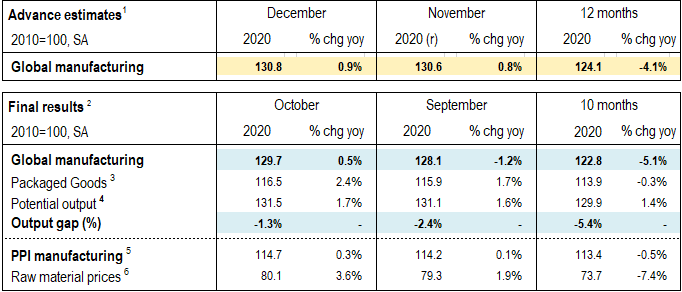 For more information please contact Chris Cook at ccook@numeraanalytics.com.