In the December 2020 edition of Numera's Global Macro Monitor, we discuss our views about the global economy in 2021, and its implications for investment strategy. As the world transitions towards a 'reflationary' regime, we suggest overweighting hard assets and resource-rich equity markets.
Imminent vaccination campaigns materially alter the global investment outlook. We expect the global economy to shift from recession towards 'reflation', a regime characterized by above-trend growth, rising inflation, policy easing and a weak US dollar. This environment is highly beneficial for commodities and resource-heavy equity markets, which currently offer an attractive risk-reward balance: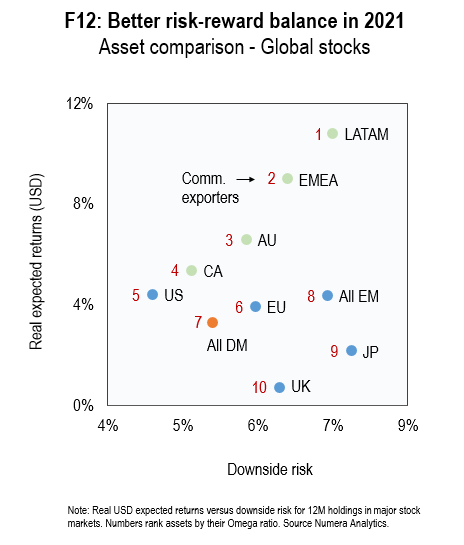 For a full understanding of our research platform and to obtain a complementary trial please contact Chris Cook at ccook@numeraanalytics.com.