FOR IMMEDIATE RELEASE
MONTREAL, QC, March 31, 2021 (Press Release) – Numera today released the latest update of its Global Industrial Tracker, which points to weakening production in early 2021.
Our revised estimate for February reveals a 1% drop versus January, mainly due to reduced production amid severe winter storms in the US South. The February weather shock pushes world industrial activity 1.8% below its pre-COVID path.
Production should strengthen in coming months, as factories benefit from robust demand for capital goods while miners expand supply in response to elevated commodity inflation. Our models reveal a 60% chance of stronger global activity in March.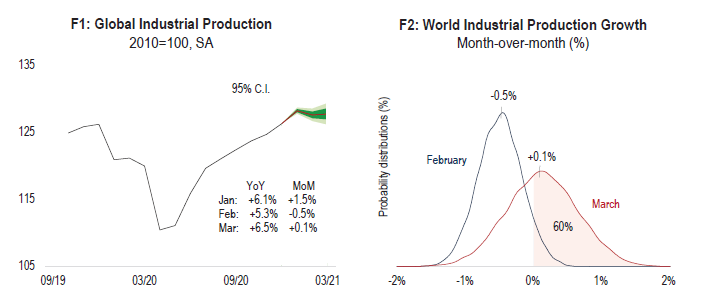 For more information please contact Chris Cook at ccook@numeraanalytics.com.