FOR IMMEDIATE RELEASE
MONTREAL, QC, January 26, 2021 (Press Release) – Numera today released the latest update of its Global Industrial Tracker, which reveals that global production accelerated in late 2020 even as mobility weakened. World industrial output increased 0.6% month-over-month (MoM) in November, even as growth weakened in advanced economies in response to tighter control measures.
Our revised estimate for December points to a strong 1.3% gain versus November, buoyed by sturdy output growth in China and the United States. Industrial activity in the US grew 1.6%, a 5-month high, as vaccine optimism caused a surge in orders for industrial equipment and intermediate inputs in anticipation of stronger final demand. By the end of 2020, global industrial production was 2.8% below its pre-crisis path, up from -14% last April.
Industrial activity could weaken in the early months of 2021 as public health risks remain elevated. However, we continue to expect a strengthening in global production over the course of the year on the back of higher retail traffic and reduced economic uncertainty.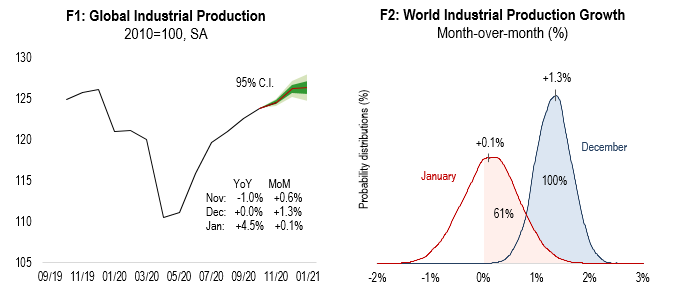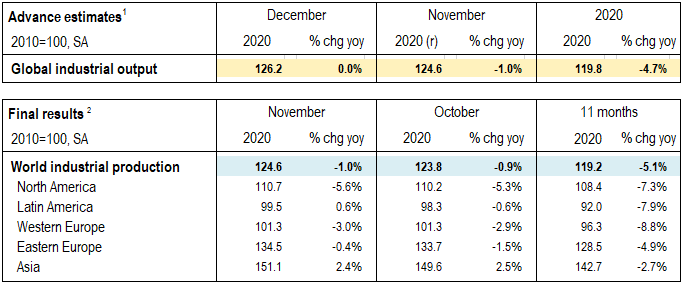 For more information please contact Chris Cook at ccook@numeraanalytics.com.