FOR IMMEDIATE RELEASE
MONTREAL, QC, January 21, 2021 (Press Release) – Numera today released the latest update of its Global Manufacturing Tracker, which shows factory output remains resilient to the second wave. World manufacturing expanded 0.6% MoM in November, in line with last month's advance estimate, as factories were largely spared from tightened control measures at the consumer level.
In addition, production of investment goods like machinery picked up in November as vaccine optimism lifted business sentiment. The 0.6% gain shrunk the global manufacturing output gap to a post-crisis low of -0.7%, almost entirely eliminating deflationary pressures at the producer level.
Our advance estimate for December reveals factory output continued to grow well above trend, expanding 0.7%. Global manufacturing will probably decelerate this month as tighter restrictions finally curtail production in developed markets. We also expect manufacturing activity in China (25% of world output) to decelerate now that operating conditions have fully normalized.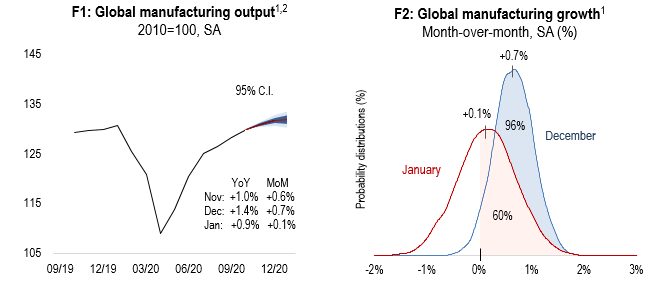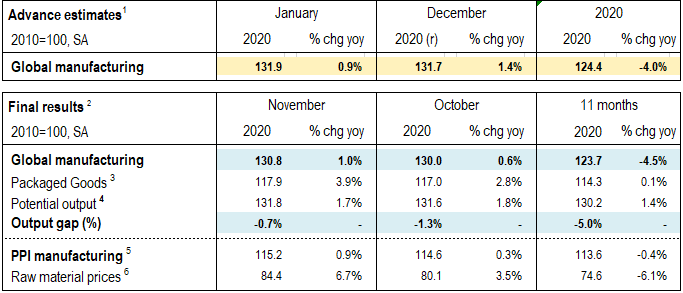 For more information please contact Chris Cook at ccook@numeraanalytics.com.