FOR IMMEDIATE RELEASE
MONTREAL, QC, July 23, 2021 (Press Release) – Numera today released the latest update of its Herd Immunity Tracker. This report will be published weekly for the remainder of the year. Its purpose is to complement available information on COVID-19 vaccination rates with timely estimates on projected times remaining until 70%+ immunity for all major economies.
The advent of the Delta COVID variant is creating a renewed sense of urgency around the speed of vaccination campaigns. Clinical and epidemiological data reveals Delta is much more transmissible than previous mutations, and explains the bulk of new COVID cases in Europe and Asia. The highly infectious nature of the Delta variant means countries with low vaccination rates could experience a much more disruptive 'third' wave.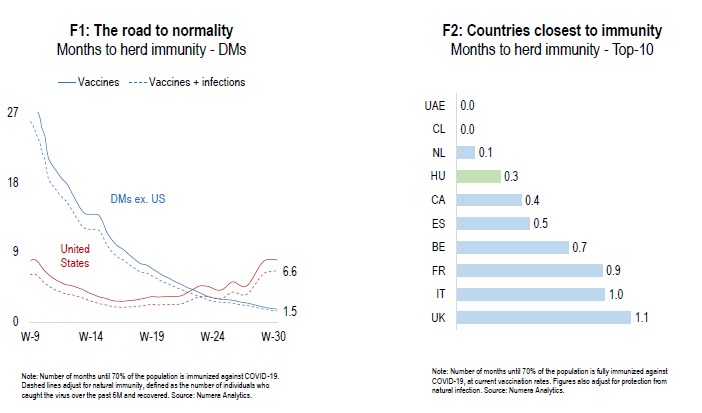 For more information please contact Chris Cook at ccook@numeraanalytics.com.