FOR IMMEDIATE RELEASE
MONTREAL, QC, June 3, 2021 (Press Release) – Numera today released the latest update of its Global Industrial Tracker, which points to growth slowing into the second quarter.
After rising roughly 1% per month in Q1/21, global production rose an estimated 0.3% month-over-month in April – in line with its long-term trend. Looked at by region, most of the growth is now stemming from advanced economies, where improved business and consumer sentiment are boosting the production of investment and consumer goods.
Looking ahead, stronger business confidence should continue to drive capital expenditures, while elevated commodity inflation should lift mining production. Industrial activity will also benefit from stronger energy usage as road and air traffic gradually recover.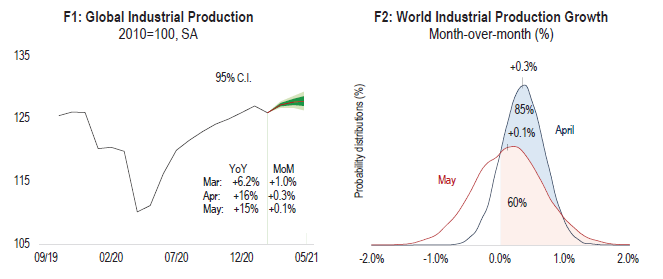 For more information please contact Chris Cook at ccook@numeraanalytics.com.