FOR IMMEDIATE RELEASE
MONTREAL, QC, May 31, 2021 (Press Release) – Numera today released the latest update of its Global Manufacturing Tracker, which reveals manufacturing output continued to expand into the second quarter. 
Numera's latest estimate for April points to growth of 0.6% month-over-month (+20% YoY), as production continued to normalize in DMs. Strong demand for goods continue to add to global inflationary pressures. Global PPI inflation rose 22% annualized in March, faster than the 15% average rate of inflation recorded over the previous 3 months.
We expect cyclical conditions to strengthen further over the summer months, on the back of improving business and consumer confidence.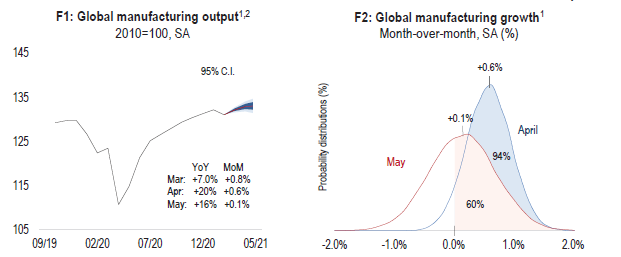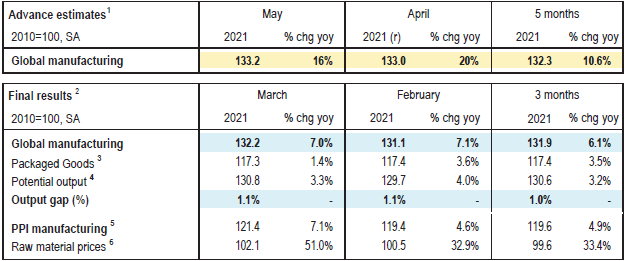 For more information please contact Chris Cook at ccook@numeraanalytics.com.