The November 2020 edition of Numera's US Macro Monitor explores the financial implications of the COVID vaccine, focusing on the likelihood a durable shift towards 'value' stocks. We find there is a strong case for overweight positions on value stocks in 2021, although growth should regain its long-term edge once valuation differentials normalize.
Vaccine optimism has lifted overall equity prices, while triggering a violent shift towards out-of-favour 'value' stocks (i.e. equities with a low P/E or book value, including most cyclical and 'reopening' stocks). The shift has fueled a broader discussion on whether value investing is finally set to outperform after a decade of subpar returns: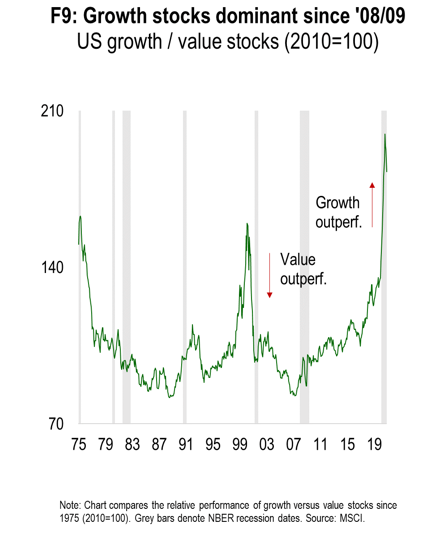 For a full understanding of our research platform and to obtain a complementary trial please contact Chris Cook at ccook@numeraanalytics.com.