FOR IMMEDIATE RELEASE
MONTREAL, QC, May 26, 2021 (Press Release) – Numera today released the latest update of its Global Retail Sales Tracker, which suggests that global retail spending recovered from its second wave lull.
Global retail spending likely grew 1.2% MoM in April (+30% YoY), fueled by rising mobility and improving consumer confidence across developed markets (DMs). DM retail sales are now 4.5% higher than their pre-crisis level.
In contrast, goods consumption across emerging markets (EMs) is far from recovering. Household spending in most EMs remains constrained by elevated public health risks, weak job creation and limited government support.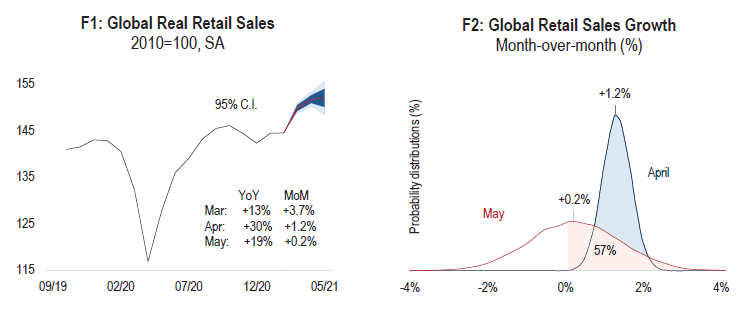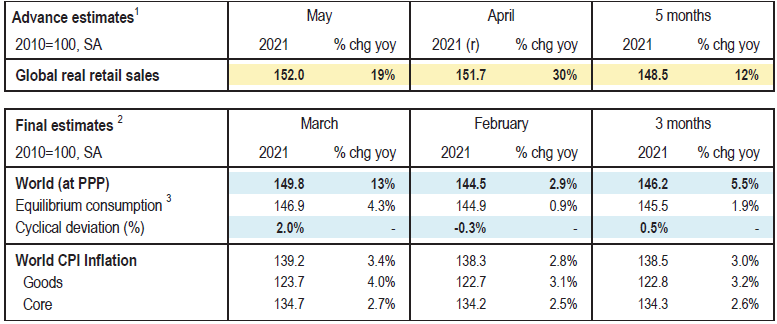 For more information please contact Chris Cook at ccook@numeraanalytics.com.