FOR IMMEDIATE RELEASE
MONTREAL, QC, August 26, 2021 (Press Release) – Numera today released the latest update of its Global Industrial Tracker, which shows global production continues to recover despite rising concerns about the Delta wave of COVID infections.
Worldwide industrial output rose 0.9% month-over-month in June after a tightening of restrictions in Asia caused global output losses of 0.3% the previous month. The June gain pushed industrial production to just 0.6% below its pre-pandemic path. This compares to a manufacturing output gap of 1.5%. The difference reflects subdued mining activity, with global crude oil production only starting to strengthen in late June.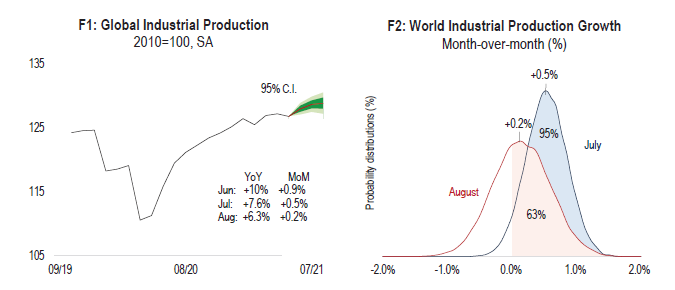 For more information please contact Chris Cook at ccook@numeraanalytics.com.