FOR IMMEDIATE RELEASE
MONTREAL, QC, August 25, 2021 (Press Release) – Numera today released the latest update of its Global Manufacturing Tracker, which reveals manufacturing output remains resilient to the Delta wave of infections.
After contracting 0.8% month-over-month in May, global factory output rebounded in June, rising 1.1%. Inflationary pressures eased somewhat in June, but remain elevated by historical standards. Global PPI inflation came in at 11% annualized, versus 20%+ over the 3 previous months.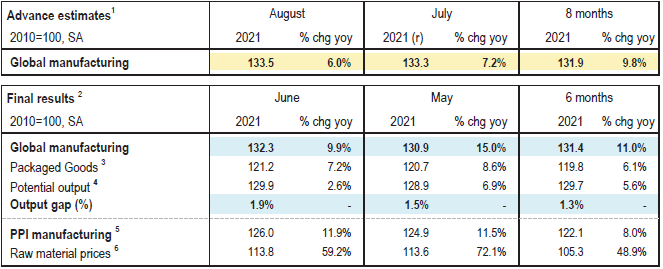 For more information please contact Chris Cook at ccook@numeraanalytics.com.