The February 2022 edition of Numera's Global Macro Strategist edition focuses on the Russia-Ukraine conflict, a key source of uncertainty for the global investment outlook. We explore spillover effects on financial markets, and offer suggestions to maximize returns in a context of elevated geopolitical risk.
Geopolitical tensions between Russia and the Ukraine represent a key source of uncertainty to the global investment outlook. With tensions escalating rapidly, this month's Global Macro Strategist offers readers a breakdown of the conflict's key economic and financial market implications.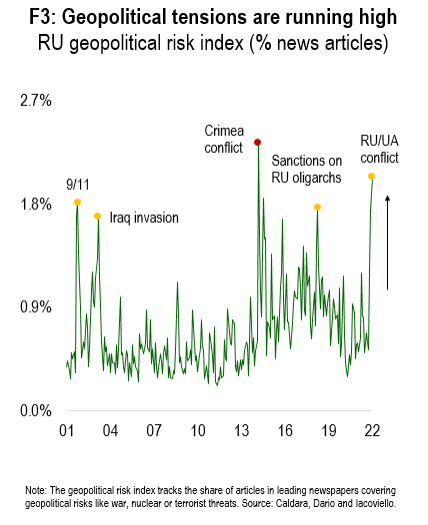 As usual, Numera clients can download all our charts through our internal macro website.
If you are interested in a tour of the website, or would like more information, please contact Matthew Lapointe at mlapointe@numeraanalytics.com.