The May 2022 edition of Numera's Global Macro Strategist focuses on the US dollar, up 5% this past month in response to rising global financial stress. We present our views on the dollar against all major currencies, and explore the impact of a rising USD on global financial markets..
The US dollar is strengthening against most major currencies, as rising global liquidity risk and waning economic sentiment has prompted investors to turn to the relative safety of the dollar. In this month's report, we explore the likelihood of a sustained dollar 'bull' run, as well as the impact of a stronger USD on equity and FICC returns: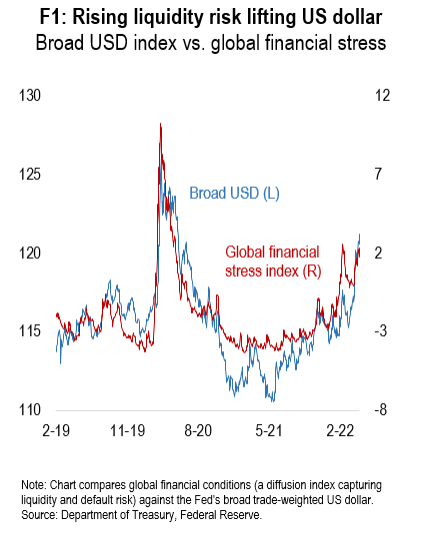 As usual, Numera clients can download all our charts through our internal macro website.
If you are interested in a tour of the website, or would like more information, please contact Matthew Lapointe at mlapointe@numeraanalytics.com.