FOR IMMEDIATE RELEASE
MONTREAL, QC, November 24, 2020 (Press Release) –Numera today released its advance estimates of global industrial production, which support the view that the global economy is decelerating this quarter due to the 'second wave'.
Our revised estimate for October reveals worldwide production increased 0.5% MoM (-1.7% YoY), well below the pace of growth recorded between May and September (2% on average). The slowdown will likely continue this month: the most likely outcome is of growth of just 0.1% MoM, with a 40% probability of decline.
The deceleration reflects both a slowdown in global manufacturing and flat growth in mining output following two months of above-trend growth. Despite favourable vaccine prospects, falling mobility could cause production to contract during the winter months.
Meanwhile, final estimates for September show global industrial output exceeded expectations, increasing 1.0% MoM (-2.4% YoY). The outperformance largely reflected stronger-than-expected manufacturing production in Latin America and Asia.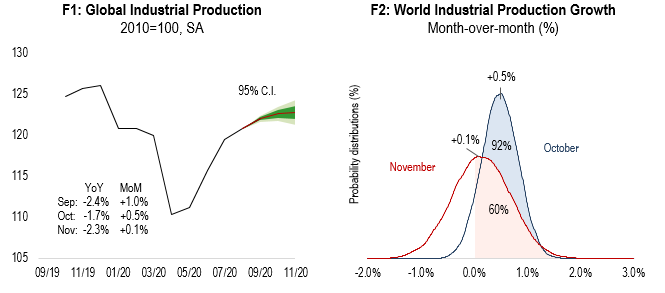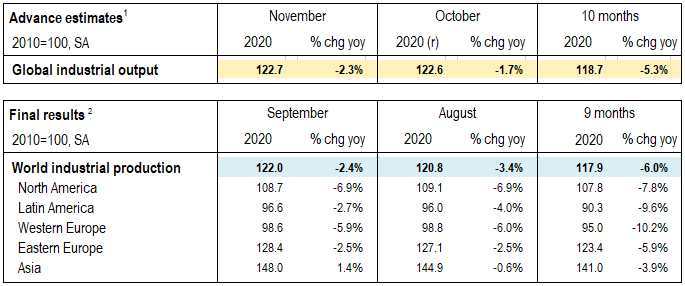 For more information please contact Chris Cook at ccook@numeraanalytics.com.