The March 2021 edition of Numera's US Macro Monitor explores the factors behind the surge in long-term Treasury yields and its implications for US investment strategy. We find that the increase primarily reflects stronger growth prospects, which improves the relative appeal of US equity holdings.
The benchmark 10-year US Treasury rate is up a staggering 80 bps so far this year. Higher yields have caused bond returns to fall 8% since peaking last July while accelerating a rotation away from tech-heavy 'growth' stocks. Rising yields are also a key factor behind the recent strengthening of the US dollar, and the reversal in EM fund flows.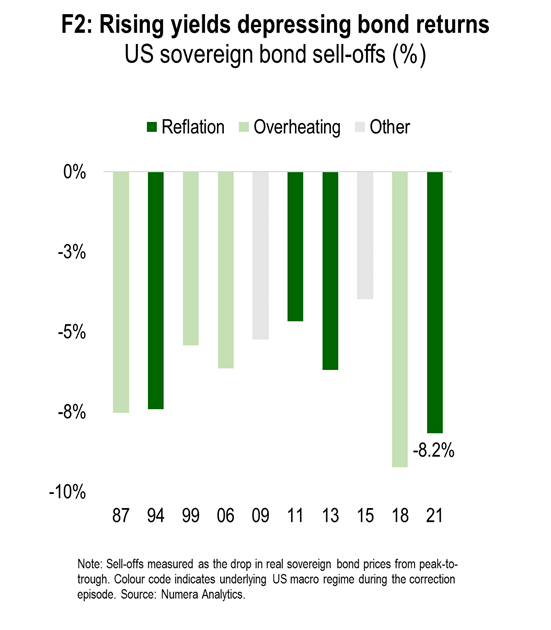 In this month's report, we investigate the factors behind the surge in Treasury yields and evaluate the likelihood of further gains in 2021. We also analyze how rising long-term rates affect the relative appeal of sovereign bonds against stocks and other 'safe haven' assets.
For a full understanding of our research platform and to obtain a complimentary trial please contact Chris Cook at ccook@numeraanalytics.com.