The May 2021 edition of Numera's US Macro Monitor explores the factors behind high US inflation, and discusses various strategies to minimize inflationary risk. While an inflationary spiral remains unlikely, we expect higher trend inflation than in the past 5Y, weakening the relative appeal of 60/40 portfolios.
US inflation soared in April, fueled by very rapid price growth in 'flexible' price categories like energy and autos. The positive inflation surprise triggered an initial equity sell-off, as markets worried that strong inflation readings could cause a shift in Fed policy.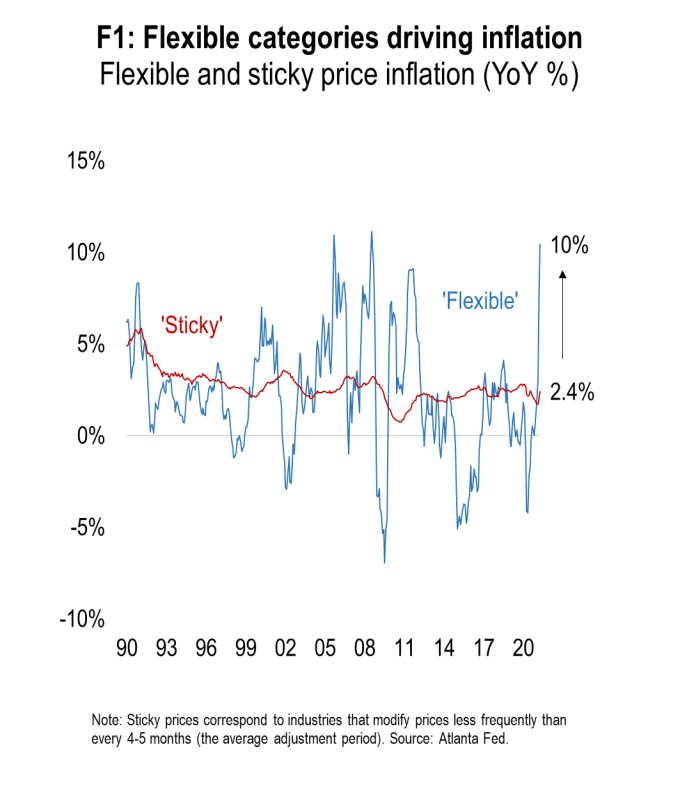 In this month's US Monitor, we investigate the likelihood of sustained inflationary pressures. In addition, we discuss various investment strategies to maximize portfolio returns in a context of rising growth and inflation.
Please note that Numera clients can download all the charts via our internal Macro website. If you would like a tour of the site, please contact Chris Cook at ccook@numeraanalytics.com.