FOR IMMEDIATE RELEASE
MONTREAL, QC, April 29, 2021 (Press Release) – Numera today released the latest update of its Global Industrial Tracker, which points to growth resuming into the second quarter.
As we expected, worldwide production fully recovered in March (+0.8% month-over-month), reflecting stronger operating conditions in the United States, as factories and oil miners ramped up production following severe weather disruptions the previous month.
Looking ahead, manufacturers and miners should benefit from stronger mobility and rising consumer confidence across developed markets. Rising vaccination rates are also lifting business sentiment and suppressing economic uncertainty, both of which favour the production of capital and investment goods.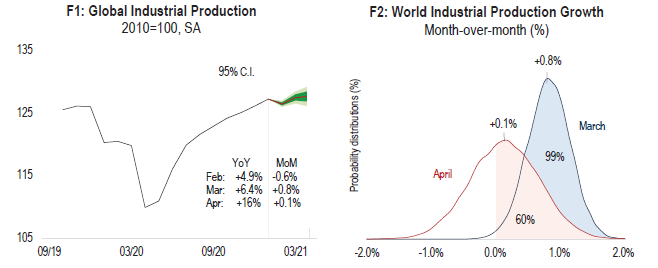 For more information please contact Chris Cook at ccook@numeraanalytics.com.