In the April 2021 edition of Numera's Global Macro Monitor, we explore the factors behind the US dollar's partial recovery in early 2021 and the likelihood of a reversal in last year's trend. We believe a period of sustained USD appreciation is unlikely, improving the upside for EM and commodity investments.
After plummeting 8% in the second half of last year, the US dollar staged a 'mini rally' in early 2021, benefiting from a rapid vaccine rollout and a surge in US Treasury yields. This partial comeback has led various industry pundits to predict a persistent reversal in last year's trend, with many prominent strategists upgrading their USD 'calls' for the year.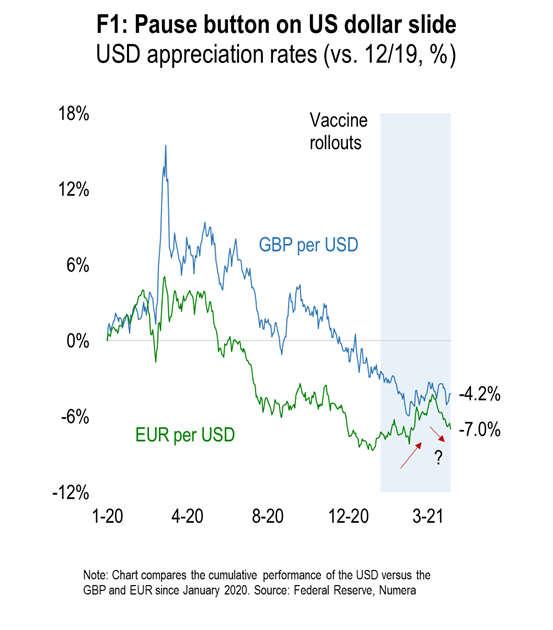 In this month's report, we discuss our latest views on the dollar and implications for global asset allocation. Our research points to a still low probability of USD appreciation, reflecting a gradual convergence in public health prospects and further commodity price gains.
For a full understanding of our research platform and to obtain a complimentary trial please contact Chris Cook at ccook@numeraanalytics.com.