FOR IMMEDIATE RELEASE
MONTREAL, QC, October 20, 2020 (Press Release) – Numera today released its advance estimates for global manufacturing in October, which support the view that the recovery has likely stalled. Our revised estimate for September shows growth slowed to +0.3% month-over-month (MoM) after several months of above-trend gains driven by the lifting of lockdown measures. Our advance estimate for October indicates a further slowdown to just +0.1%, and importantly, a 40% probability that final numbers could show an outright decline.

The weakening pace of growth reflects both a normalization of production in China as well as a rising Covid case count in Europe which is weighing on the output of manufactured goods.
Meanwhile, final figures for August show that global production rose +1.0% MoM, in line with last month's advance estimate for August (+0.9%). Emerging markets (+1.4% MoM) again led the recovery, but the growth differential with advanced economies narrowed as production in China returned to its pre-Covid path.
The manufacturing sector continued to exhibit considerable slack in August, with actual production volumes falling short of potential by 3.2%. Despite weak cyclical conditions, global PPI inflation rose 0.4% MoM (4.3% annualized), driven by rising raw material prices. We expect PPI inflation to continue strengthening over the next 12 months (87% probability) fueled by rising energy prices, strong capacity utilization in China, and lower productivity.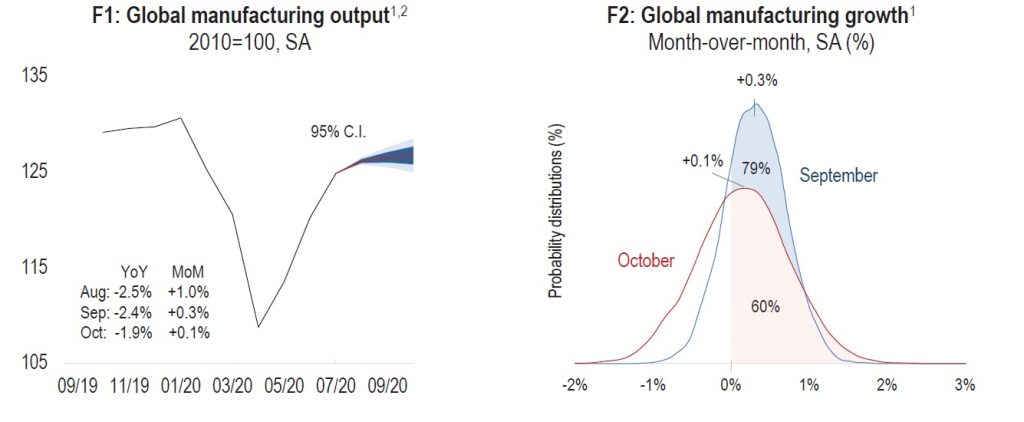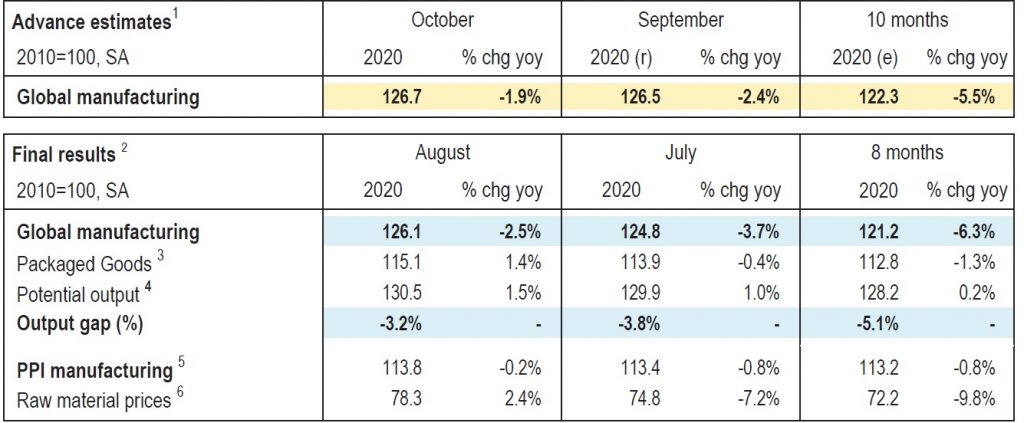 For more information please contact Chris Cook at ccook@numeraanalytics.com.