The April 2022 edition of our Commodity Market Outlook focuses on gold, an asset class that is gaining considerable interest in a context of elevated inflation and geopolitical risks. As usual, we also offer an update on our latest views on broad commodity markets.
This month's edition focuses on gold, a traditional hedge to global 'stagflation' fears. We discuss recent market developments, as well as our pricing outlook for bullion over the next two years.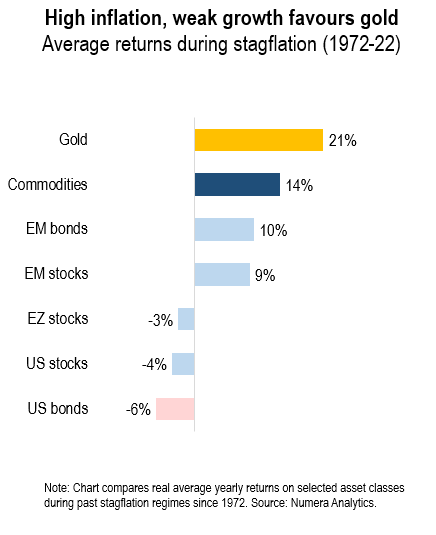 Please note that Numera clients can download every edition of our Global Commodity Outlook through our internal client website. If you would like to schedule a tour of the site, please contact Matthew Lapointe at mlapointe@numeraanalytics.com.