The January 2022 edition of our Commodity Market Outlook focuses on gold, covering recent market developments and our pricing outlook over the coming year.  As usual, we also provide an update on our latest views on broad commodity markets.
This month's edition focuses on gold, one of the worst performing assets last year amid declining 'flight to safety' demand. Despite reduced Fed support, we expect bullion to strengthen this year, offering greater protection against an adverse equity shock than sovereign bond investments.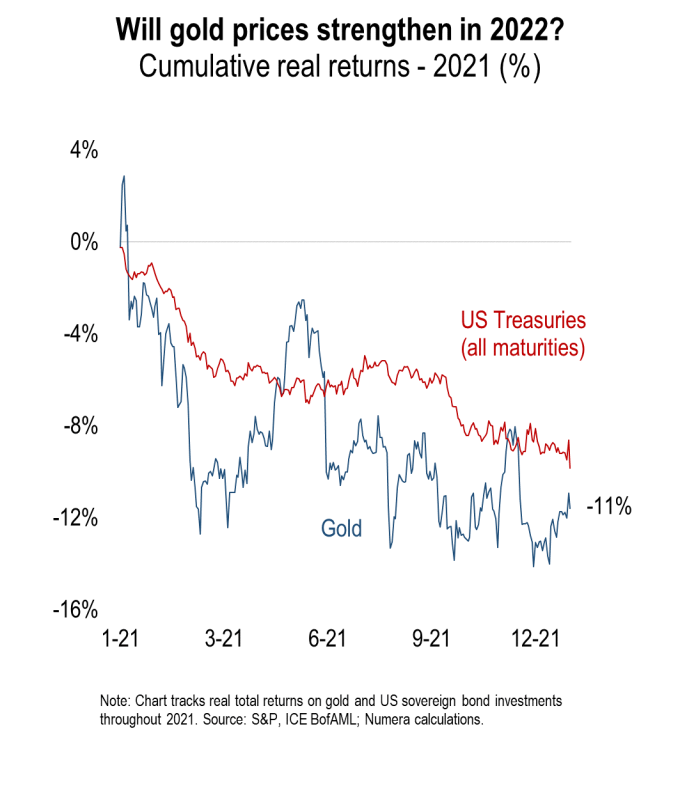 Here are the highlights of this month's edition:
Overall: Unlike stocks and bonds, overheating favours commodity investments. In this context, raw materials remain an effective diversification tool in global portfolios. However, China's housing crisis weakens their upside vis-à-vis past overheating episodes.
Gold: Prices remain stable despite a recent spike in real interest rates, as high inflation is encouraging a rotation away from bond instead. Although we expect DM central banks to pare back support, high inflation risks and still very low real interest rates improve gold's appeal as a diversifier of equity risk.
If you are interested in a tour of the website, or would like more information, please contact Hayley Reid at hreid@numeraanalytics.com.