The December 2021 edition of Numera's US Macro Stategist discusses our key macro assumptions for 2022, and offer a variety of investment recommendations to maximize alpha as the US economy transitions towards an overheating environment.
In setting their portfolio strategy for 2022, US investors face multiple sources of risk. Although growth and earnings prospects remain strong, investors have to grapple with worsening public health risks, high valuations, and reduced Fed support – all of which cap expected gains on balanced 60/40 portfolios versus earlier in the pandemic.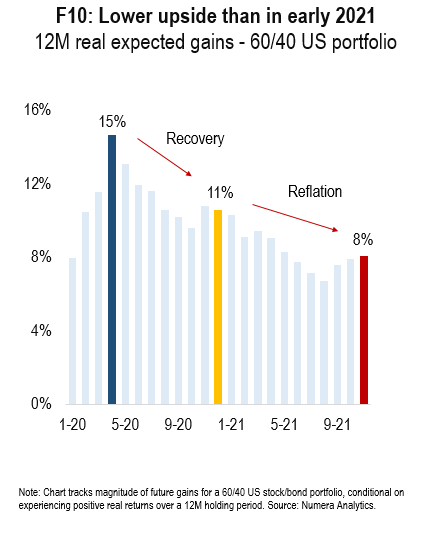 In this special end-of-year edition of Numera's US Macro Strategist, we discuss the US economic outlook for 2022, and its implications for asset allocation and equity strategy.
Please note that Numera clients can download all the charts through our client website. To download all the charts, please contact Hayley Reid at hreid@numeraanalytics.com..