FOR IMMEDIATE RELEASE
MONTREAL, QC, January 5, 2021 (Press Release) –Numera today released the latest update of its 'Global Retail Sales Tracker', which shows that the 'second wave' is having a noticeable impact on global consumer spending.
Worldwide retail sales grew in line with expectations in October, rising 0.3% month-over-month, in line with last month's preliminary estimate. Retail turnover exceeded its 'equilibrium' level (i.e. the consumption level consistent with stable inflation) for the second consecutive month, in part owing to substitution from unavailable services towards goods.
Our advance estimate for November, in turn, suggests that global retail sales likely contracted 0.7% versus October, reflecting sizeable declines in away-from-home traffic in Europe and North America. High frequency data points towards a moderate 0.2% expansion in December, as public health authorities in some Eurozone countries eased lockdown measures.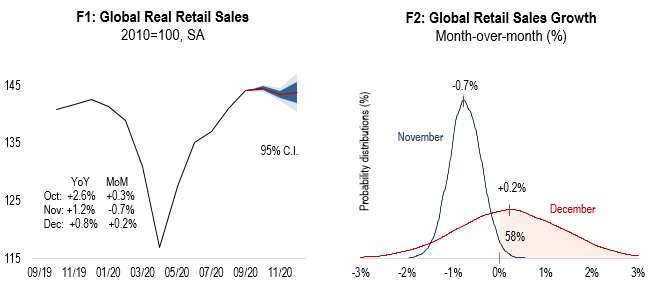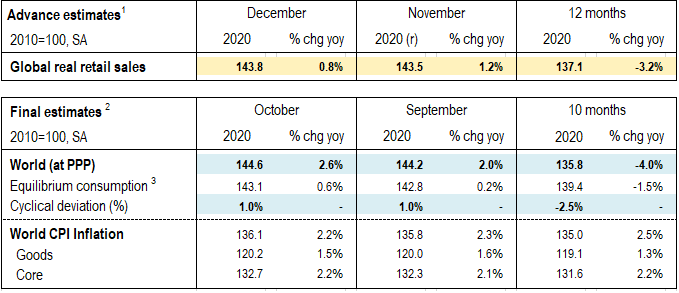 For more information please contact Chris Cook at ccook@numeraanalytics.com.