FOR IMMEDIATE RELEASE
MONTREAL, QC, February 1, 2021 (Press Release) – Numera today released the latest update of its Global Retail Sales Tracker, which confirms that the 'second wave' caused a contraction in global goods consumption in late 2020.
Worldwide retail sales fell 1.7% month-over-month in November, a steeper drop than the 0.7% decline we had anticipated in last month's report. The underperformance primarily stemmed from a 5.5% decline in real retail sales in Western Europe, where partial lockdowns (mainly at the consumer level) resulted in a near 20-point drop in away-from-home traffic during this period.
Our advance estimate for December, in turn, reveals a further 1% decrease in retail sales versus November, pushing global goods consumption ~6.8% below its pre-COVID path. Elevated health risks and tighter control measures across the Northern Hemisphere have caused a significant drop in mobility, thereby depressing retail spending. High frequency indicators point to weak albeit positive growth in January.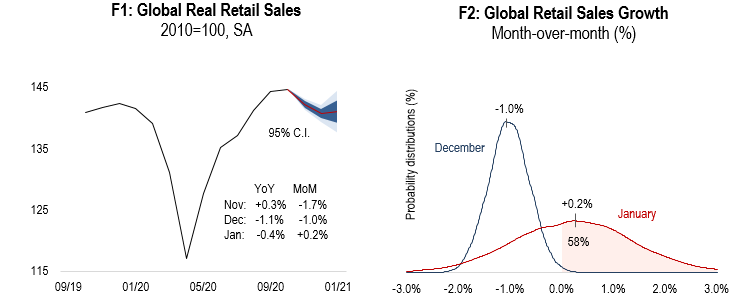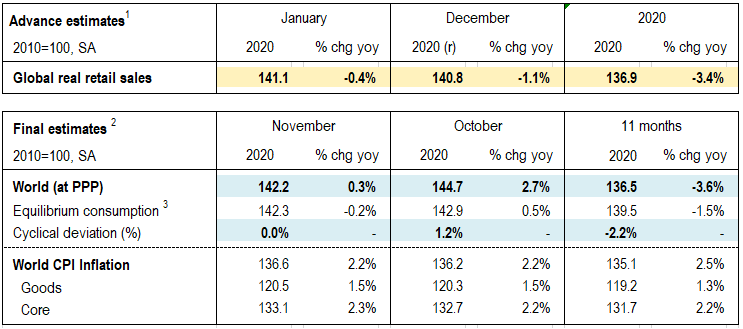 For more information please contact Chris Cook at ccook@numeraanalytics.com.