FOR IMMEDIATE RELEASE
MONTREAL, QC, March 3, 2021 (Press Release) – Numera today released the latest update of its Global Retail Sales Tracker, which suggests that retail spending picked up in early 2021 after two months of decline.
Global retail turnover fell 0.4% in December, significantly better than the 1% contraction we had anticipated in last month's Retail Tracker. This outperformance primarily reflected a stronger-than-expected recovery in Western Europe as authorities eased control measures.
Our advance estimate for January, in turn, points to growth of 1.2% month-over-month, pushing global goods consumption 2.4% below its pre-COVID path. Given falling mobility, the January gain reflected rising household income and substitution away from contact services. Retail spending likely decelerated in February, with high frequency indicators signaling growth of 0.2%.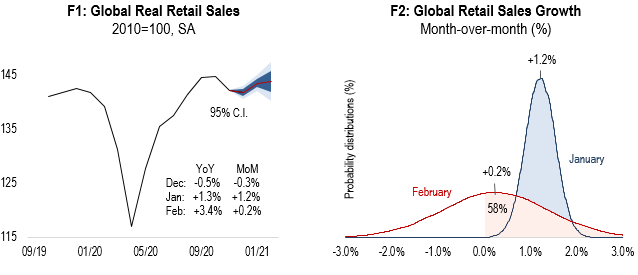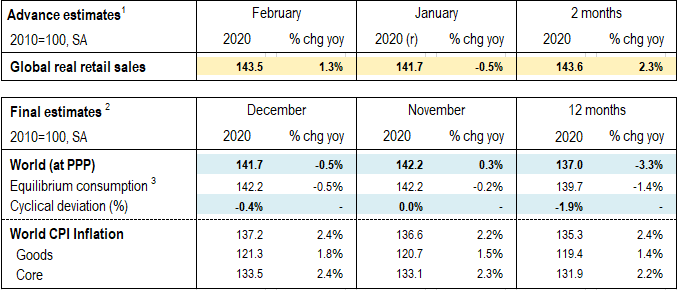 For more information please contact Chris Cook at ccook@numeraanalytics.com.