FOR IMMEDIATE RELEASE
MONTREAL, QC, February 25, 2021 (Press Release) – Numera today released the latest update of its Global Manufacturing Tracker, which reveals factory output continues to expand well above trend despite very low away-from-home traffic.
World manufacturing activity rose 0.6% month-over-month in December in spite of a 5-point drop in global retail traffic. Above-trend growth reflected robust demand for capital and intermediate goods, as well as exceptionally strong cyclical conditions in China. In combination with rising raw material prices, stronger capacity utilization resulted in global PPI inflation of 12% annualized.
Our advance estimate for January reveals factory output continued to grow well above potential, with production expanding an estimated 0.6% versus December. High frequency indicators point towards weakening output growth in February, a reasonable outcome considering manufacturing activity is now very close to its pre-COVID path.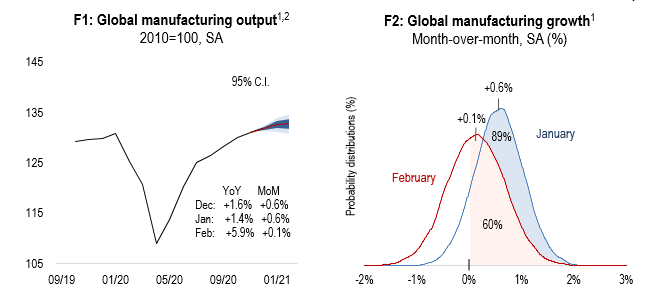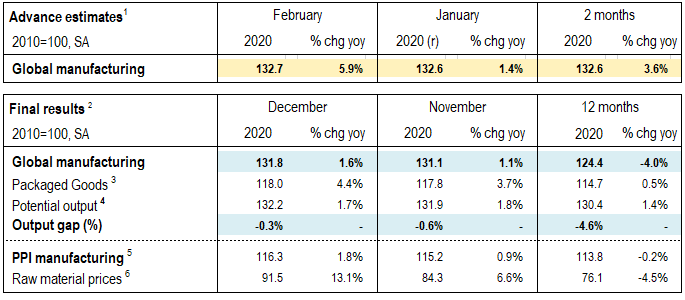 For more information please contact Chris Cook at ccook@numeraanalytics.com.