The February 2022 edition of our US Macro Stategist focuses on two key sources of risk to the US equity outlook: a lengthy Fed tightening cycle, and a speculative spike in oil prices. We explore the implications of both shocks on recession risk, and the probability of a 'bear' market.
US equity investors face multiple sources of uncertainty. Given still high valuations, reduced Fed support remains the key risk to this year's equity outlook. Yet elevated geopolitical risks and soaring oil prices create further uncertainty, partly by amplifying the trade-off faced by the Federal Reserve.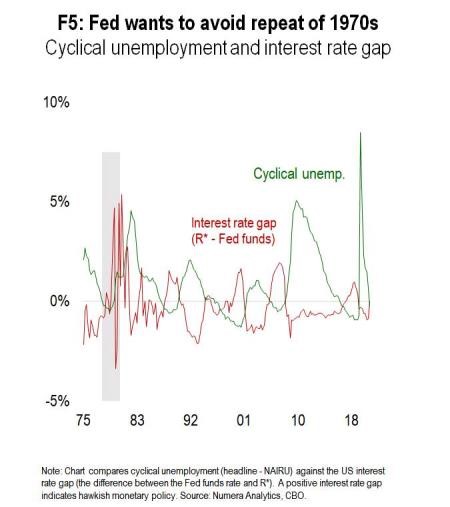 In this month's US Macro Strategist, we explore the impact of Fed rate hikes and of the Russia-Ukraine war on the growth and equity market outlook. As usual, we also offer actionable insights to maximize returns in this environment.
Please note that Numera clients can download all the charts through our client website. To download all the charts, please contact Matthew Lapointe at mlapointe@numeraanalytics.com..