The May 2021 edition of Numera Analytics' Global Macro Perspectives report features in-depth commentary of the key macro themes shaping the global economic outlook, as well as our latest country and regional views on growth, inflation, and exchange rates. 
Developed markets grew less than anticipated in Q1, as mobility restrictions in the Euro area pushed the region into a technical recession. Over the past month, however, the Eurozone economy has strengthened markedly fueled by an accelerating vaccine rollout, improved confidence and stronger away-from-home traffic: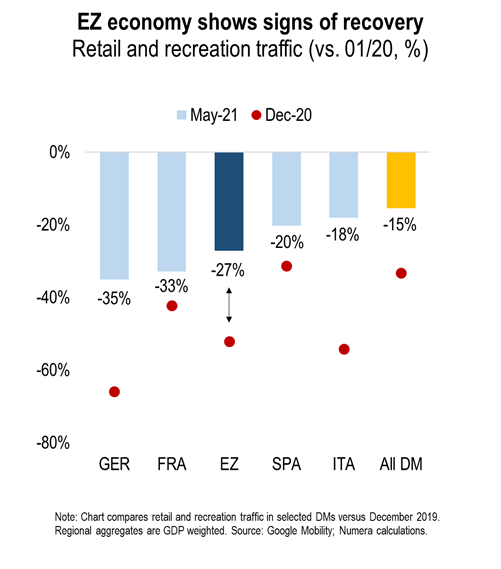 Please note that Numera clients are now able to download the 22 charts in Global Macro Perspectives via our new Macro client website. If you would like a website tour, please contact Chris Cook at ccook@numeraanalytics.com.