The January 2022 edition of Numera's Global Macro Strategist focuses on Europe. After a more than a decade of underperformance, we believe that investments in the region are poised to outperform in 2022, benefiting from strong growth, dovish ECB policy and attractive valuations.
The global economy is transitioning away from reflation, weakening expected returns on traditional 60/40 portfolios. In this context, geographical, asset and style rotation becomes of crucial importance to maximize returns. In this month's Global Macro Strategist, we present our case for overweighing European stocks and bonds in 2022 to benefit from a more benign macro environment.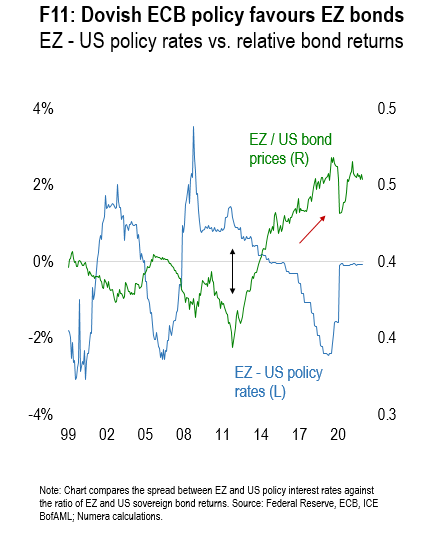 As usual, Numera clients can download all 16 charts through our internal macro website.
If you are interested in a tour of the website, please contact Hayley Reid at hreid@numeraanalytics.com.