The April 2021 edition of Numera Analytics' Global Macro Perspectives report features in-depth commentary of the key macro themes shaping the global economic outlook, as well as our latest country and regional views on growth, inflation, and exchange rates. 
Developed markets continue to make enormous progress in the production and delivery of COVID-19 vaccines. DMs are now vaccinating 0.6% of their population per day, doubling the pace of inoculations versus early March. The rapid rollout is lifting consumer confidence, improving DM growth prospects.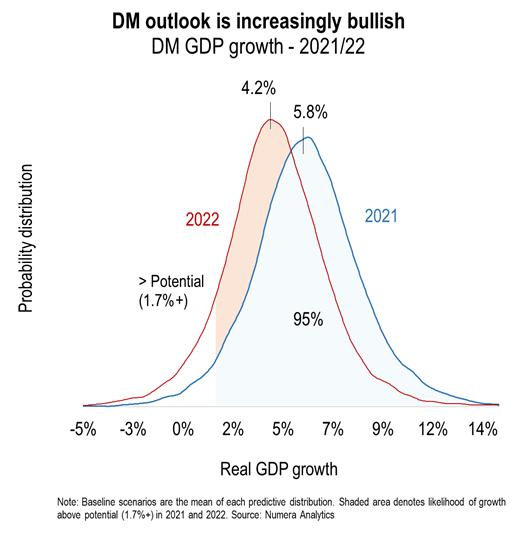 Please note that Numera clients are now able to download the 22 charts in Global Macro Perspectives via our new Macro client website. If you would like a website tour, please contact Chris Cook at ccook@numeraanalytics.com.