FOR IMMEDIATE RELEASE
MONTREAL, QC, July 30, 2021 (Press Release) – Numera today released the latest update of its Herd Immunity Tracker. This report will be published weekly for the remainder of the year. Its purpose is to complement available information on COVID-19 vaccination rates with timely estimates on projected times remaining until 70%+ immunity for all major economies.
Global vaccination rates picked up this past week amid a growing sense of urgency to minimize the impact of the highly infectious Delta variant. At the current pace of inoculation, the world is now 3.5 months away from surpassing the 70%+ immunity threshold. Most major economies cut back their projected timeline by double digits, led by 30%+ gains in Canada and China (now less than one month away from the 70% threshold).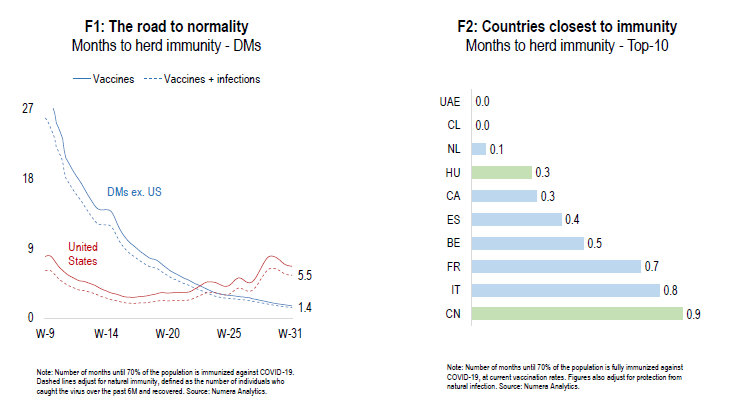 For more information please contact Chris Cook at ccook@numeraanalytics.com.