The April 2022 edition of Numera Analytics' Global Macro Perspectives report features in-depth commentary of the key macro themes shaping the global economic outlook, and our latest country and regional views on growth, inflation and exchange rates.
In this month's report, we discuss how central banks across developed and emerging economies will respond to high inflation over the next two years. Although we generally expect reduced liquidity support, the monetary response will be highly uneven, causing interest rate spreads to widen and creating a number of trading opportunities: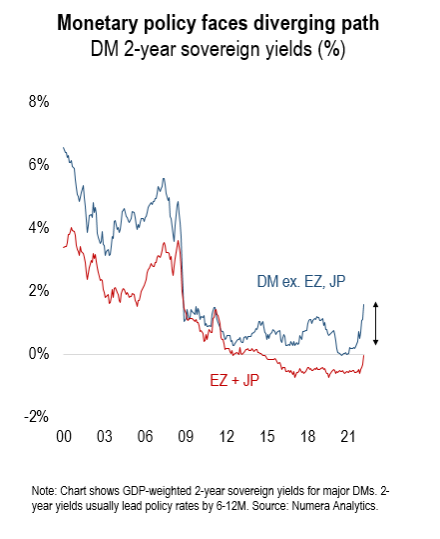 Please note that Numera clients are now able to download the  charts in Global Macro Perspectives via our Macro client website. If you would like a website tour, please contact Matthew Lapointe at mlapointe@numeraanalytics.com.