The October 2020 edition of Numera's Global Macro Monitor analyzes the attractiveness of battered LatAm and EMEA stocks amid shifting public health prospects. We find that falling infection rates and a favourable USD and commodity outlook greatly improve the relative appeal of non-Asia EM equities.

Public health prospects between developed and emerging markets have shifted markedly over the past month. While the DM recovery has stalled amid a soaring case count, economic activity in EMs has strengthened on the back of falling infection rates.
The shifting COVID landscape creates potential opportunities for global asset allocators, especially considering EM equity markets outside Asia have so far trailed the DM equity rally and even the global economic recovery: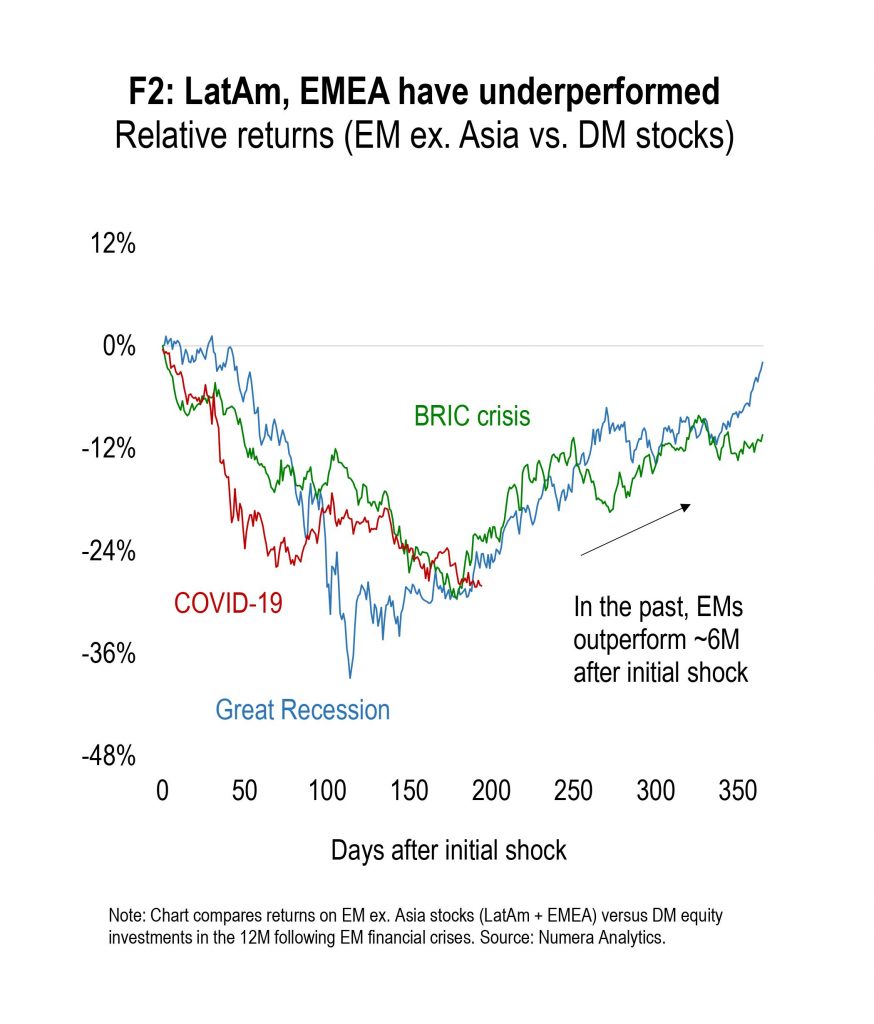 In this month's edition, we investigate the investment appeal of LatAm + EMEA stocks. We find that adding exposure to both regions improves the expected performance of global portfolios, even for balanced investors.
For a full understanding of our research platform and to obtain a complementary trial please contact Chris Cook at ccook@numeraanalytics.com.