FOR IMMEDIATE RELEASE
MONTREAL, QC, August 3, 2021 (Press Release) –Numera today released the latest update of its Global Retail Sales Tracker, which suggests that global retail spending weakened from its April peak.
Despite strong income growth (owing to ample government stimulus), spending on goods fell in May and June as households increased purchases of contact services at the expense of stay-at-home items. Our latest estimates point to month-over-month declines of 0.7% and 0.4% respectively.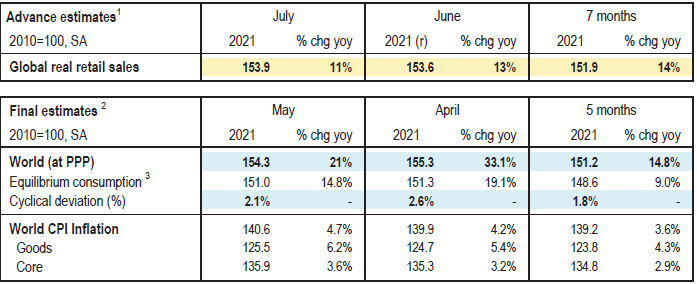 For more information please contact Chris Cook at ccook@numeraanalytics.com.