FOR IMMEDIATE RELEASE
MONTREAL, QC, March 29, 2021 (Press Release) – Numera today released the latest update of its Global Manufacturing Tracker, which reveals factory output experienced a pullback in early 2021, which we expect to be temporary.
Our revised estimate for February points to a 1% drop versus January, the first monthly contraction since April of last year. The output loss was almost entirely concentrated in the United States, where production fell 3.1% in response to severe winter storms in the US South, and a semiconductor shortage hindering electronics and auto manufacturing.
We expect global manufacturing to strengthen over the next few months as US capacity utilization normalizes. Industry fundamentals remain strong, with robust global trade and investment supporting the production of intermediate and capital goods.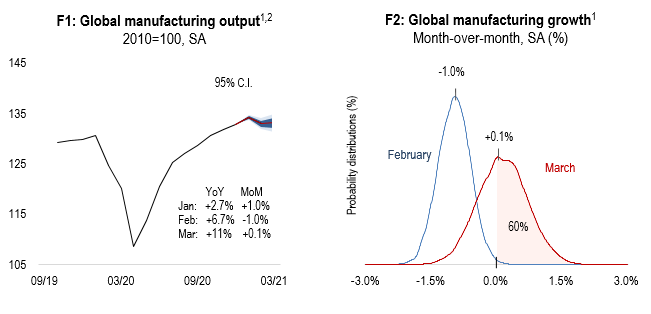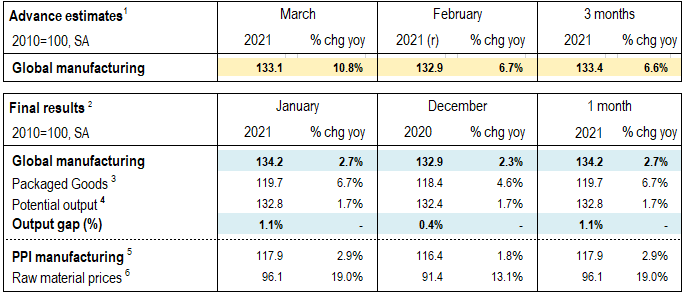 For more information please contact Chris Cook at ccook@numeraanalytics.com.