The May 2021 edition of our Commodity Market Outlook focuses on crude oil, covering recent market developments and our pricing outlook over the coming year. As usual, we also provide an update on our latest views on broad commodity markets.
Commodity investments were among the few major assets that edged up following yesterday's BLS CPI release. Understanding the commodity outlook is especially important in the current global macro environment since raw material investments are historically an effective inflation 'hedge':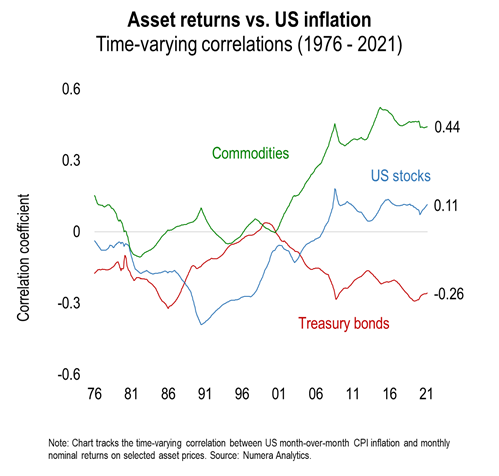 Although oil prices are no longer trading at a discount, we believe crude oil remains a highly attractive investment over the coming year. As we discuss in this month's Commodity Outlook, strong demand and tight supply should push spot Brent prices to $80 / bbl by mid-2022.
If you would like more information, please contact Chris Cook at ccook@numeraanalytics.com.