The June 2021 edition of our Commodity Market Outlook focuses on gold, covering recent market developments and our pricing outlook over the coming year. As usual, we also provide an update on our latest views on broad commodity markets.Gold prices are up $200 / ounce since April following six months of plunging demand amid vaccine optimism. We offer a 'deep dive' on the factors behind the recent recovery, analyzing the impact of macroeconomic and financial shocks on current and future market dynamics.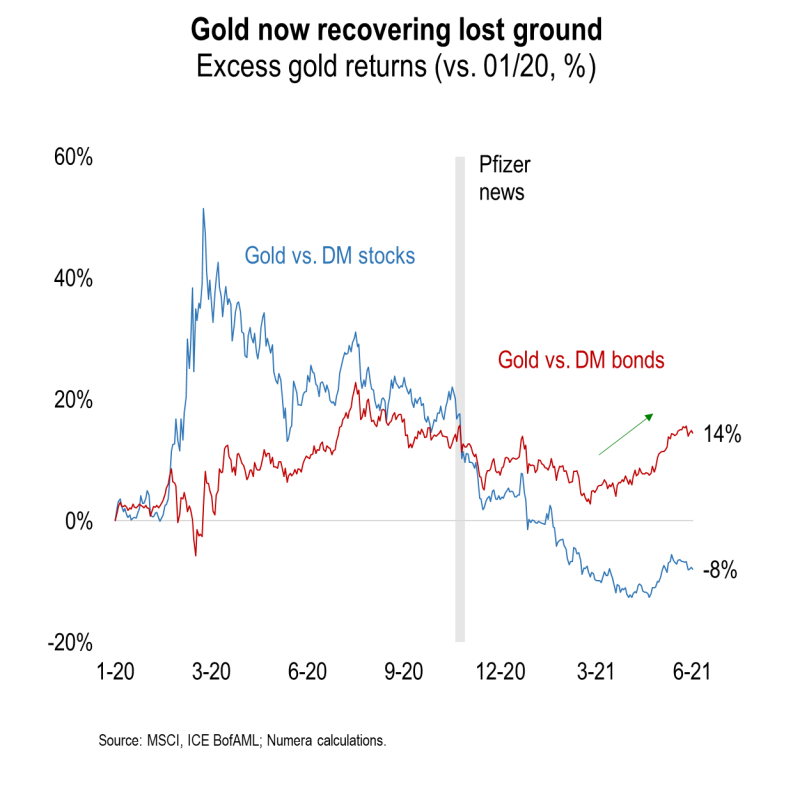 Although strong global growth limits 'flight-to-safety' demand, we believe investors remain too pessimistic about gold. In particular, high inflation, a weak dollar and expansionary monetary policy make bullion an attractive macro hedge.
If you would like more information, please contact Chris Cook at ccook@numeraanalytics.com.