The April 2022 edition of our US Macro Stategist focuses on the US bond market outlook as the Fed reduces liquidity support. We evaluate the attractiveness of sovereign debt as a macro hedge, assess duration plays, and evaluate the relative appeal of inflation-linked vs. nominal bonds.
Long-term Treasury yields are up sharply this month, in expectation of an aggressive Fed hiking cycle. Higher yields are depressing bond returns and weighing on equity valuations, resulting in dismal returns on 60/40 portfolios. With bonds trading at multi-year lows and equity risks on the rise, should investors increase their bond exposure 12M out?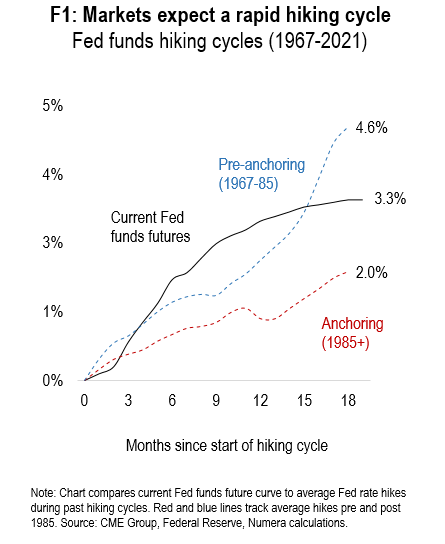 In this month's US Macro Strategist, we discuss the Fed policy and inflation outlook, and offer suggestions on how to maximize risk-adjusted returns on fixed income holdings in an overheating environment.
Please note that Numera clients can download all the charts through our client website. To download all the charts, please contact Matthew Lapointe at mlapointe@numeraanalytics.com.