FOR IMMEDIATE RELEASE
MONTREAL, QC, July 16, 2021 (Press Release) – Numera today released the latest update of its Herd Immunity Tracker. This report will be published weekly for the remainder of the year. Its purpose is to complement available information on COVID-19 vaccination rates with timely estimates on projected times remaining until 70%+ immunity for all major economies.
Global vaccination campaigns have stalled in July, primarily owing to a slower pace of inoculation in emerging economies. At current rates of vaccination, the world should attain 70%+ immunity by the end of November. Importantly, the global average hides considerable heterogeneity by region. While developed markets should surpass the 70% immunity threshold in less than two months, emerging markets will only achieve that objective by year-end.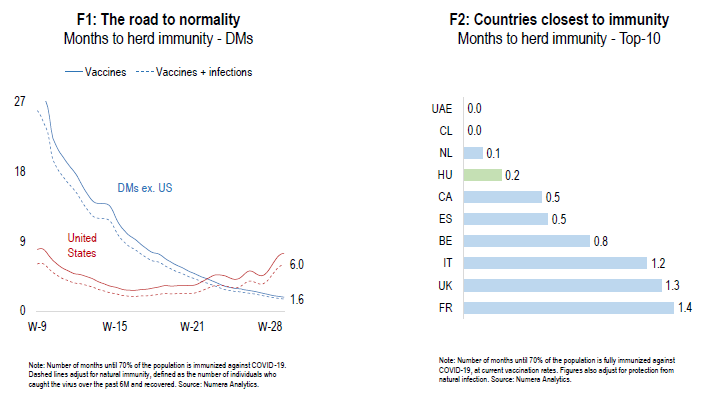 For more information please contact Chris Cook at ccook@numeraanalytics.com.